So is anyone else dragging out there because of this stupid time change? Because I am. Big time. It's 11:30 am and I've already taken a nap—thank goodness it's Sunday. I think I'm going to go make myself a giant pot of coffee. Oh! Get this: We went grocery shopping this morning and the Starbucks inside the store was OUT OF COFFEE. Okay, not really. They said something about their machine being broken and could only make frappuccino. I love me a frap, but not at 9 am (which really felt like 8 am). At that hour in the morning I want a nice warm cup of coffee.
We were up early because we had to say bye to my parents; they're going home today (sad face). I've gotta tell you that I'm extremely anxious to get back on paleo ASAP. Between the cruise, traveling to Chraleston, hanging out in Atlanta, and having a party, well, my stomach just can't handle the food we've been eating for the last several weeks.
I don't have a clever chalkboard drawing for this week, because it still has my daughter's birthday stats on it and I can't bring myself to wipe it clean just yet. Also, these meals are just simple and don't really have any recipes to go along with them. Let me know if you want to know how I make any of them and I'll pay attention to what I do.
What we're cookin' up:
Sunday
: party leftovers all day
Monday
: we are finally, finally doing family photos today, so it's a "whatever" night
Tuesday
: paleo fajitas
Wednesday
: grilled lemon pepper chicken with spaghetti squash and grilled zucchini
Thursday
: Buffalo chicken and sweet potato fries
Friday
: Stuffed peppers with veggies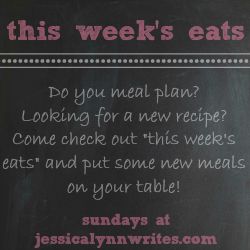 What are you cooking up this week?